I have been experimenting with some different way to turn bike chain into earrings, here is my first try.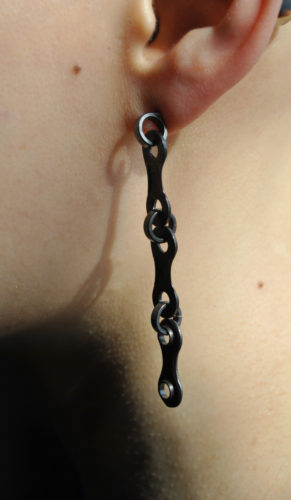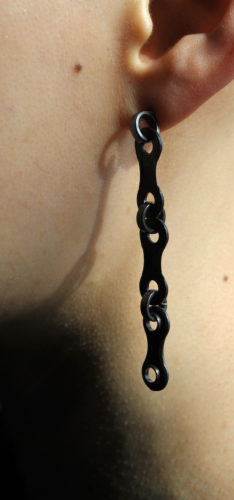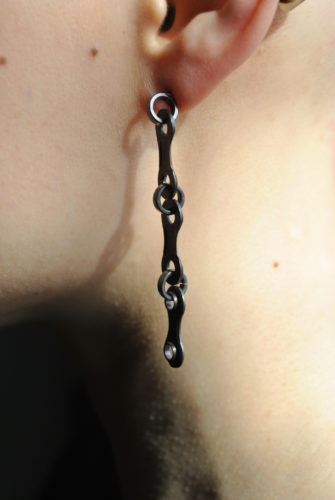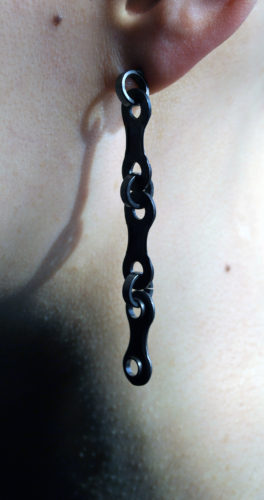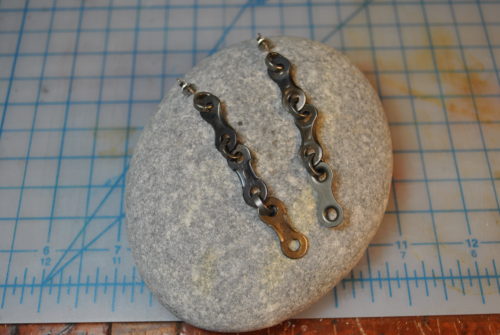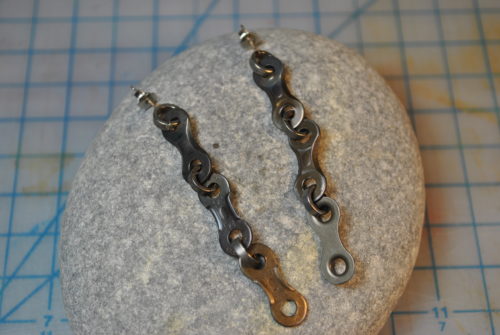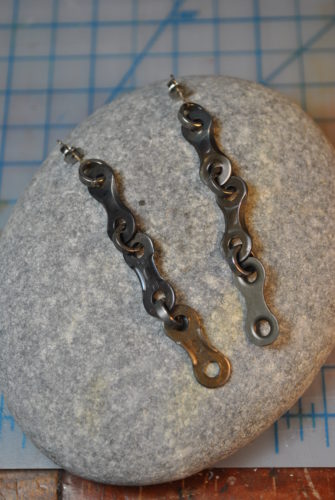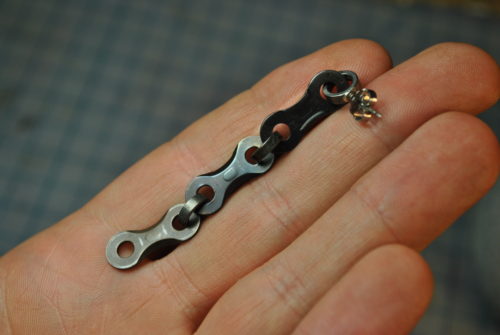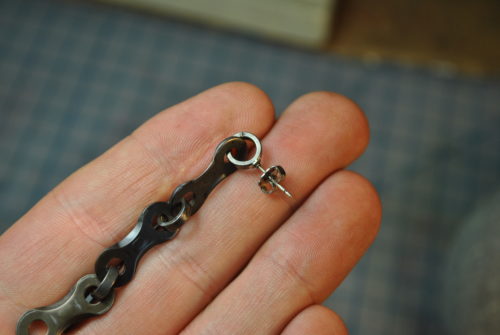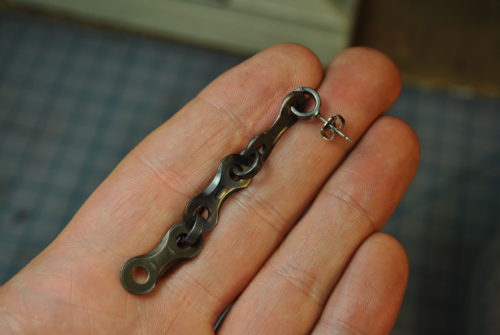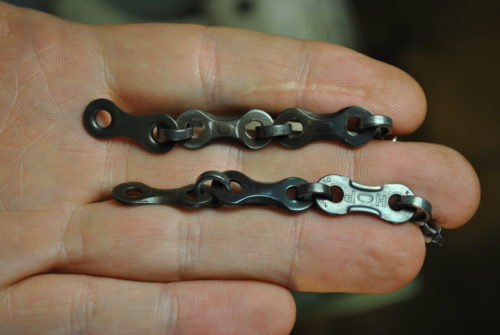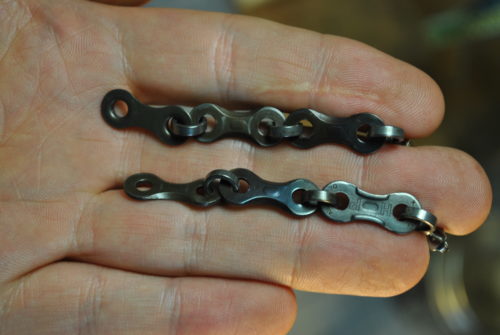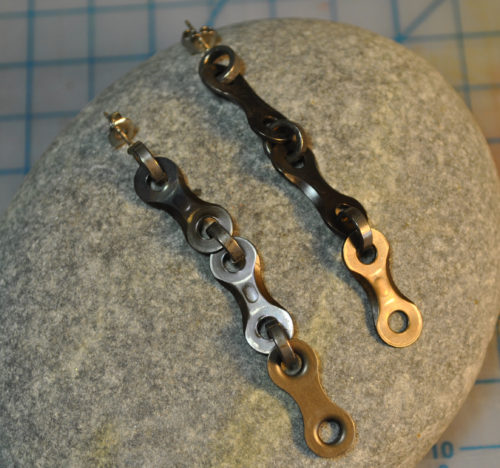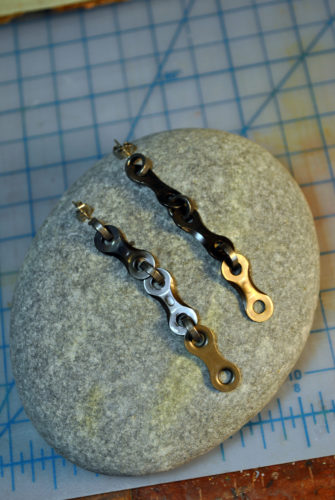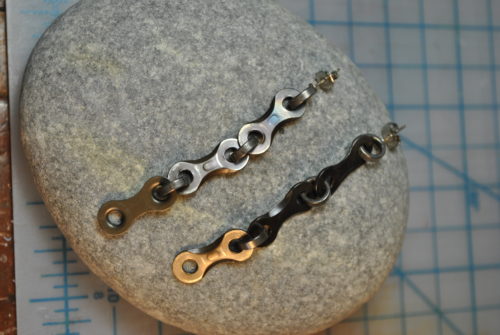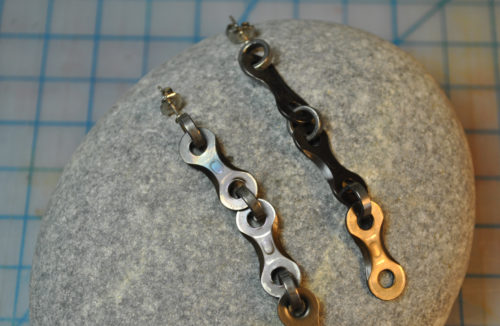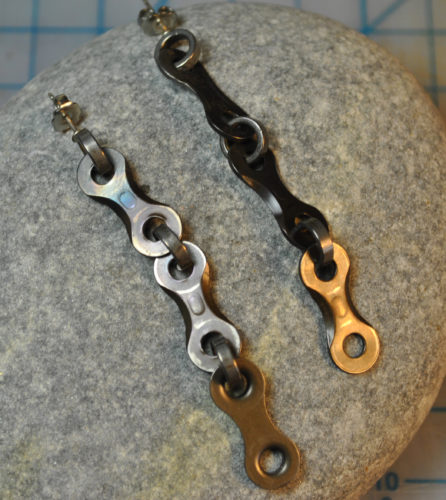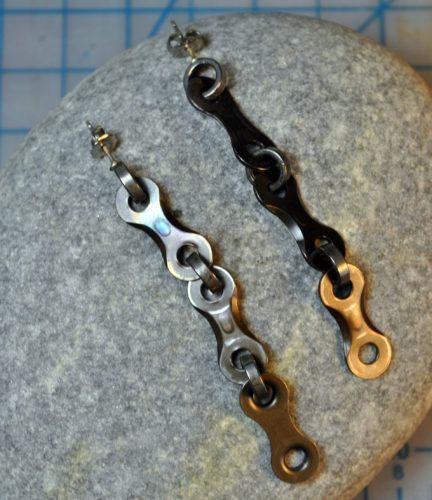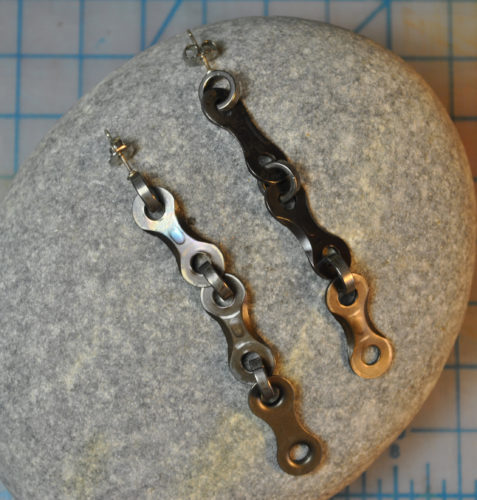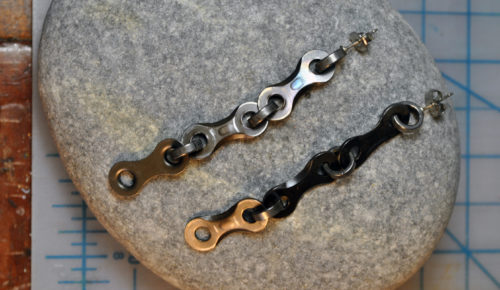 The entire construction is bike chain parts, except for the silver ear stud. The tricky part was figuring out how to cut the very hard steel rings…until I remembered you can tempter steel to make it softer, after several tempering the rings were soft enough to cut through with a jewelers saw, then it was just a matter of putting it all together with a little torch work and some pliers. They have a really nice dangley jingle to them, and the recipient has received many compliments.
If you like them they are available in my store.
Do you want to help me continue to bring you great projects, while also getting great rewards?  Then support me on Patreon!
Thank you!