As part of my new years resolution to make a new thing every week this year, I have decided to make the first weeks project, custom safety pins.
After the Brexit vote in the UK a lot of people there started wearing safety pins as a sign to others that they were "safe."  Basically that they were not going to be racist, or xenophobic, or hateful.  A nice easy and subtle way to spread a little joy and understanding.
I wanted to make some from scratch that would express similar but different sentiments.
First here are some process shots.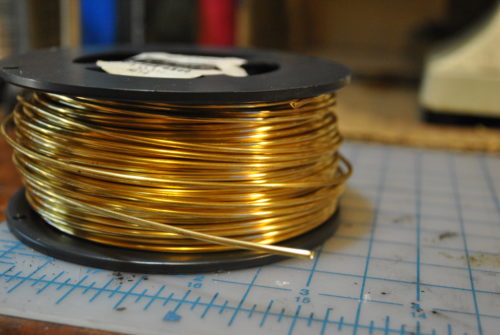 used brass and copper wire for this project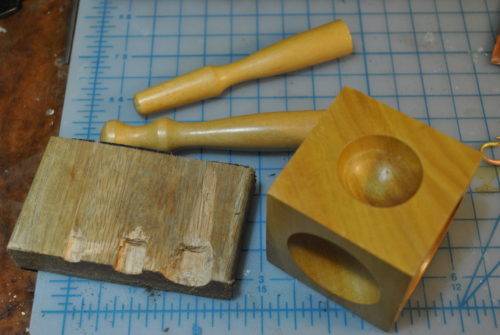 had some existing dapping blocks, and made my own for custom diameter bending of the brass tubing.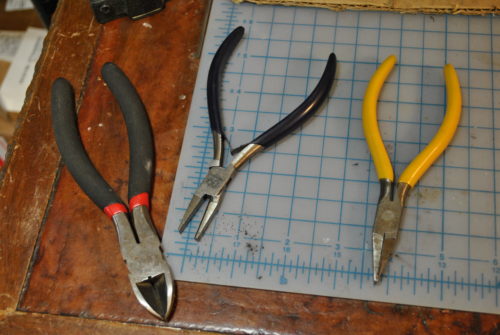 used a variety of pliers and cutters.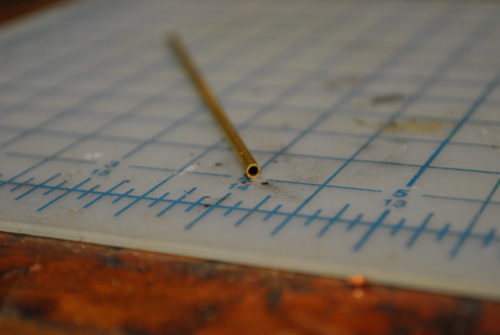 some thing walled brass tube.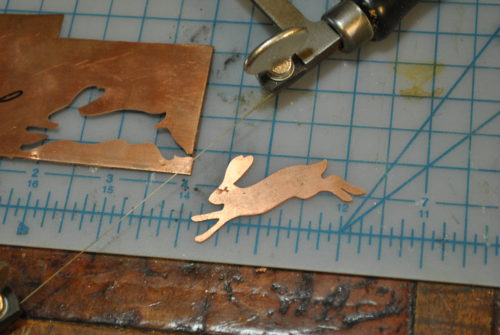 jewelers saw and plate (cut out a dead rabbit)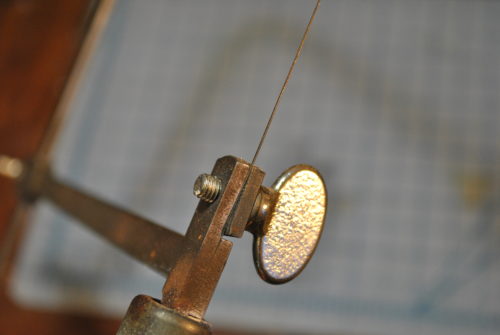 close up of the saw and blade, very very delicate.
I ended up making three different pins.
the first two are explorations on the same idea.  A more or less standard pin, with something added to it.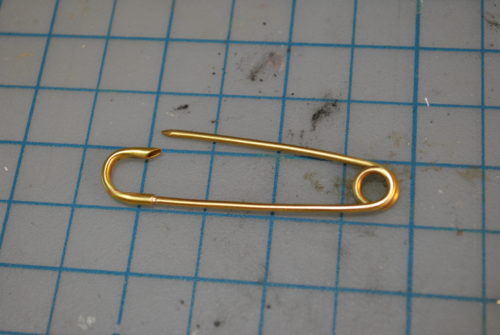 The basic design, a bit of bent tube cut and shaped then soldered onto the rest.
With th
is basic design I then made a very simple heart pin.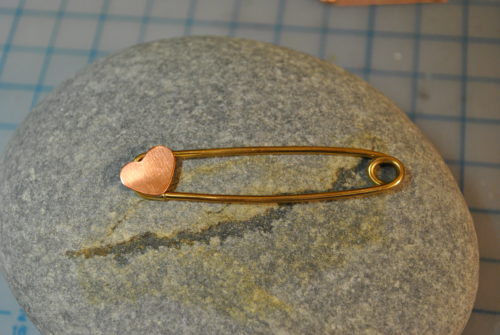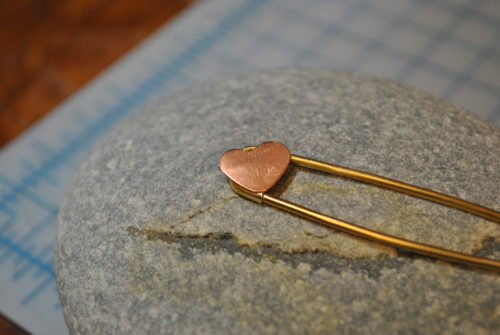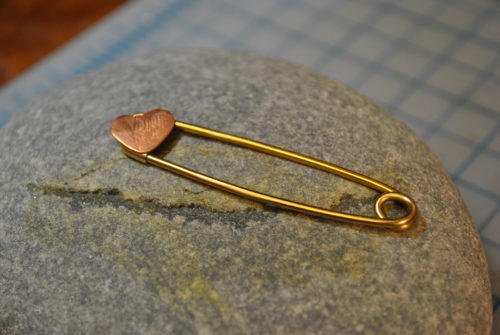 I mostly just wanted to see if I could solder everything together without messing it all up, and get a feel for the dimensions of the pin, and how it will look on clothing.  Because of the larger wire these work best on sweaters and loos knit clothing (wool, cotton, etc).
Next I wanted to make something a bit more historic, so I picked a dead rabbit, inspired by the dead rabbit riots.
The rabbit is cut from copper sheet, and it was made dead with the help of the X letter punch (see above for a picture).
then it was just a matter of making another pin, and soldering it on.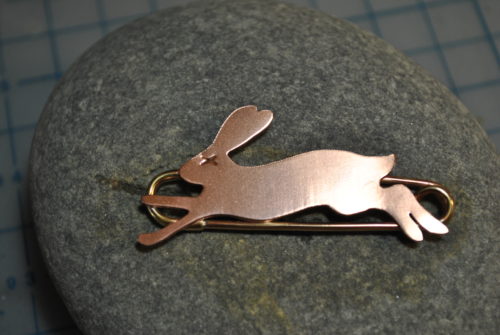 I didn't like it just plain shiny copper, so I added some patina.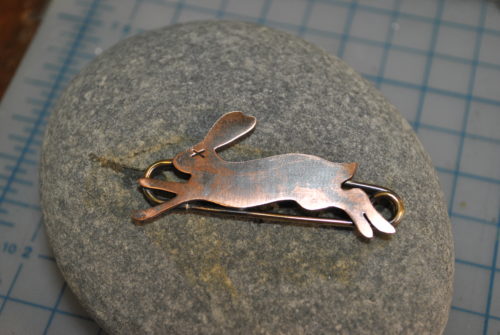 Gave it much more character.
Next I wanted to make something in support of Planned Parenthood, what with all the talk in Washington, and the general feeling that we are entering a time of regression on social issues, I wanted to see if I could make a safety pin coat hanger.
It was harder than I thought.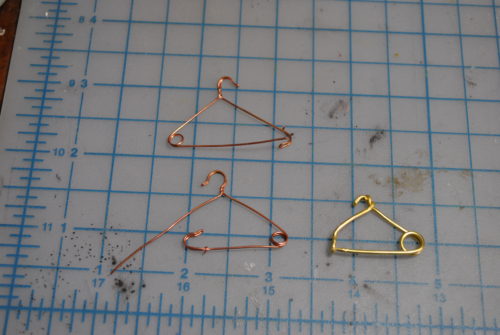 after much trial and error I figured it out.  For those that want to attempt this, my method was this:  Start with an 8 inch piece of wire, bend it basically in half, make the hook and twist the top first, and then work your way from there.  I kept trying to make one side and work my way around to other side and it just didn't work.
Eventually I got this handsome design.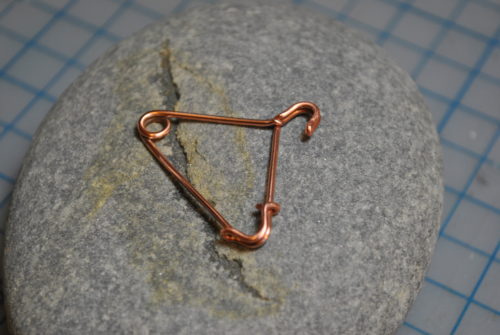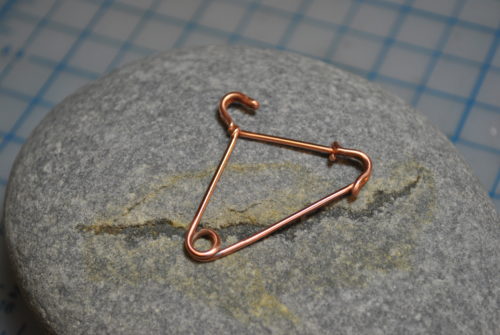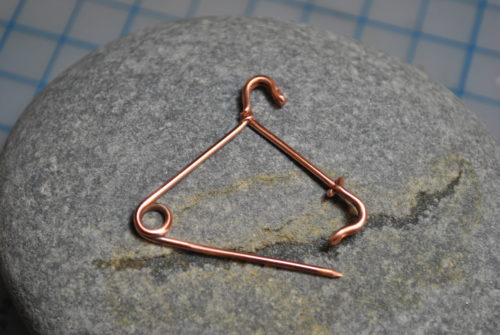 So that was week one!  I worked a little bit each night, and didn't really feel rushed or like I was doing a task, felt good to be making something.