A friend in the bakery business wanted to be able to brand her bread to give it a little more flair.  So I whipped up this quick and dirty bread brand.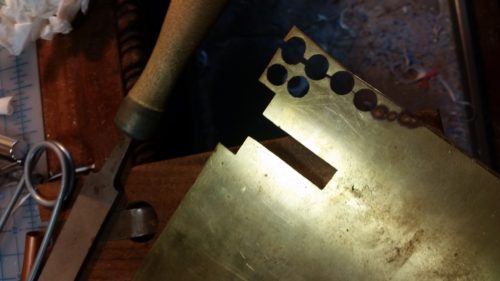 Cut out the T from 16 gauge brass, it was the thickest I had, if I could have found thicker I would, but turned out ok.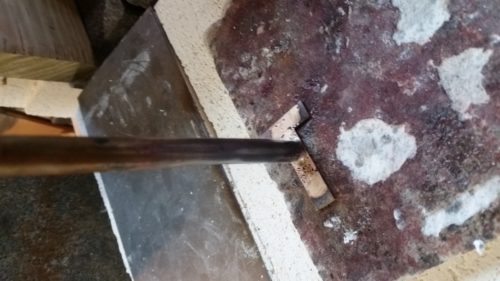 Solder on some hollow copper pipe, again what I had on hand, with a nice strong joint using high temp solder.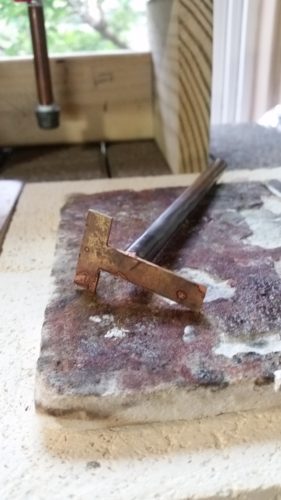 Looking good so far, now for a handle.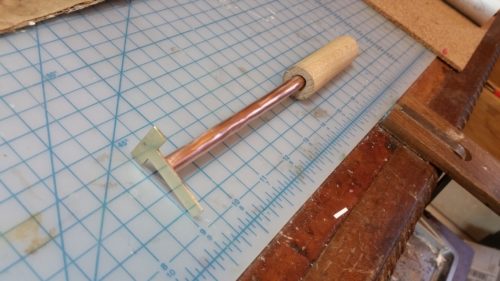 Drilled a hole in a hard wood dowel and used a mix of friction fit and CA glue to hold it in place.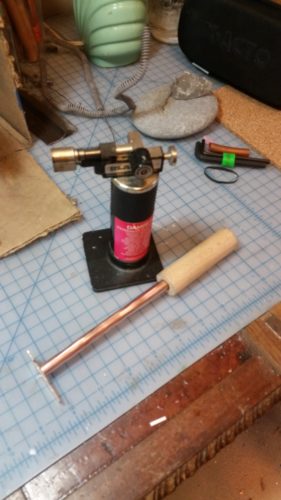 Getting ready to try it.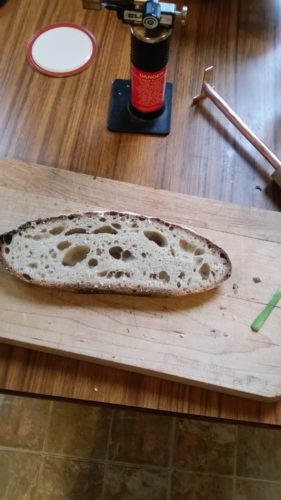 Get yourself a nice slice of home made sour dough bread.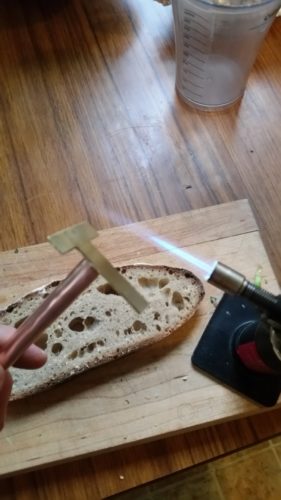 Heat that bad boy up for 30-50 seconds till the end of the pipe near the handle is too hot to touch.  Make sure you keep the flame moving around the whole time.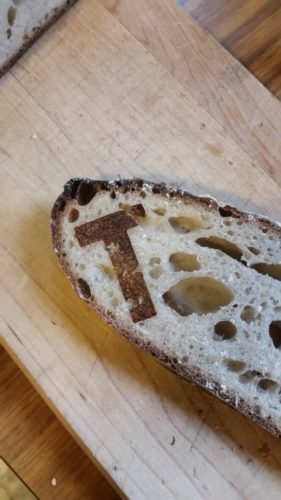 You will know its hot enough if the bread smokes when you touch it to the bread.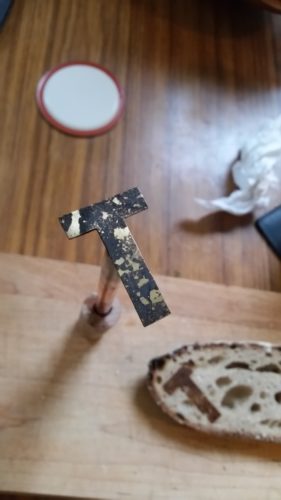 Gets pretty gross, but doesn't affect how it works, just burn off all the gross and go again!

No bread is safe!